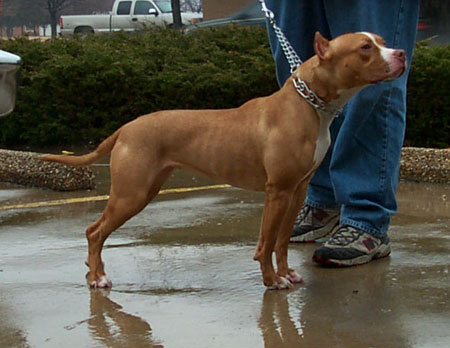 Nature Vs Nurture
In The Tempest by William Shakespeare, Prospero refers to Caliban as : "A devil, a born devil, on whose nature, Nurture can never stick!"
This is the same argument used by those who would seek to destroy an entire breed of dog through legislation. Seek to destroy the archetypical American canine. Visit the "Super dog" page to learn what a failure of basic rationality this perspective is.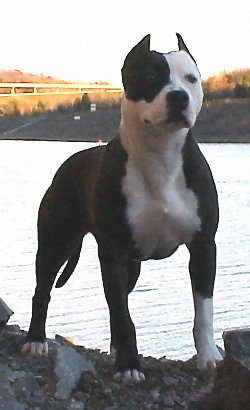 SURELY THESE DOGS DESERVE DEATH!
When they came for the pit bulls,
I remained silent;
Surely these dogs deserved death!

When they banned the rottweilers,
I remained silent;
Who needs these dogs?

When they came for the guardian breeds,
I did not speak out;
My dog was not one of these.

When they came for the large dogs,
I remained silent;
My dog was small.

When they came for all dogs,
there was no one left to fight with me.

Matrix adapted from Niemöller -
THE APBT NETWORK!
One Net to find them all, One Net to teach them, One Net to bring us together, so we can SAVE THEM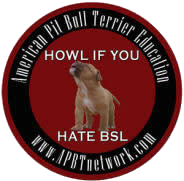 MISSION STATEMENT
American Pit Bull Terrier Network was started for one purpose and one purpose only: To draw more people into the breed events, to develop a new generation of modern breed ambassadors, and promote the positive aspects of this amazing breed.
CLICK HERE to Get your "HOWL IF YOU HATE BSL" shirt at our store.
APBT NETWORK
We show the OTHER SIDE of this much maligned and abused breed of dog which the press and public do not want to hear about
(GOOD STORIES ABOUT PIT BULLS DO NOT SELL PAPERS LIKE THE HORROR STORIES DO THEY?).